Private indiviuals
Perfectly made wall cabinet
Villa HS
the Netherlands
A unique, multifunctional, fully customized wall unit; Redie was allowed to take care of this beautiful project in collaboration with interior architect Susan Vermeer, for Villa HS.

From Susan Vermeer's carefully coordinated design, Redie took care of the engineering, production and installation for the cabinet wall. Careful attention has been paid to the interplay of lines and the optimal materials. As a result, the cupboard wall radiates perfection and strength. Oak veneer was used for the realization of the cupboard wall. Before the cabinet wall was produced, it was measured to the millimeter. As a result, the cabinet fits perfectly against the walls. The cupboard wall not only radiates perfection and strength, but is also functional. The cabinet offers a lot of storage space, so that the room retains its sleek, modern and inviting look.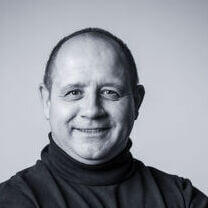 Learn more about our projects?
Please contact us. Carlo will gladly tell you more about our company en projects.