Everything starts with a good idea. Whatever it is, Redie Interieurs can build it. We translate your vision into a feasible interior. Simple when possible, intelligent when necessary. From unique single projects to concepts and serial productions. We are specialists in engineering, production and assembly. Creative in the translation of routing, material and technology. With a team of highly experienced industry specialists, we work on the realization of tailor-made interior projects from our ultramodern machinery in Oirschot.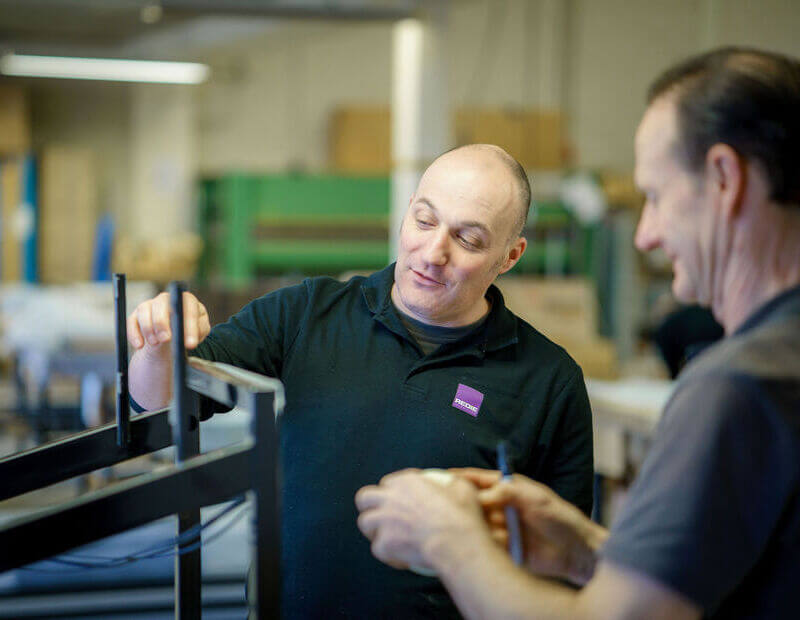 Our vision
By continuously investing in the development of our organization, our people and the relationships with our partners, we aim to be at the forefront in the various sectors in which we operate. In addition, we want to be an inspiration to others by always responding to the latest developments in our market and by continuous innovation.
Our experience
We use our broad technical knowledge and production experience, gained in various industries, to deliver optimal returns. Whether it concerns the ideal routing or the most creative and (cost-) efficient materialization, at Redie Interieurs you can count on the optimal translation from design to end product.
Our philosophy
We are convinced that using the latest technologies and enthusing and training our employees to become skilled team players is the basis for this. This ensures efficiency of our process, quality of our product, satisfaction of our customers and loyalty of our employees.
Our relations
We work for SME craft companies, franchise organizations, retailers, architectural firms, designers, project developers and construction companies. We are proud of the long-term relationships we maintain with our partners and customers and are convinced that personal contact, short lines, thinking along and simply doing good work are the basis for this.
Environmental management
Environmental management has our daily focus. Every year, we evaluate environmental risks in order to reduce these where possible. In addition, we limit ourselves to purchasing sustainable products (materials with FSC and PEFC certification). With this we demonstrate throughout the entire chain of purchasing and use that Redie uses certified sustainable wood.
Sustainablity
Within Redie, we regularly review our circularity objectives and take corrective measures where necessary. Our production takes place in an ultramodern and efficiently equipped machine park. Here we produce with high efficiency, optimal use of the machine capacity and materials and we ensure optimal ergonomics for our employees. This allows us to create a shorter lead time and better quality products.
Circularity
At Redie, circularity is not only about the end product, but also about the production itself. We take into account the materials and the product parts. This starts with limiting the number of plate material as much as possible (the plate material is optimized when ordering) so that we purchase as little as possible and therefore produce less waste.
Corporate social responsibility
In its long history, Redie Interieurs has always focused on social involvement and social return. In addition, numerous measures have been taken in the field of energy and the environment. We take our responsibility for a sustainable future seriously. For example, the design already considers the reuse of materials and work is done as efficiently as possible to prevent unnecessary waste.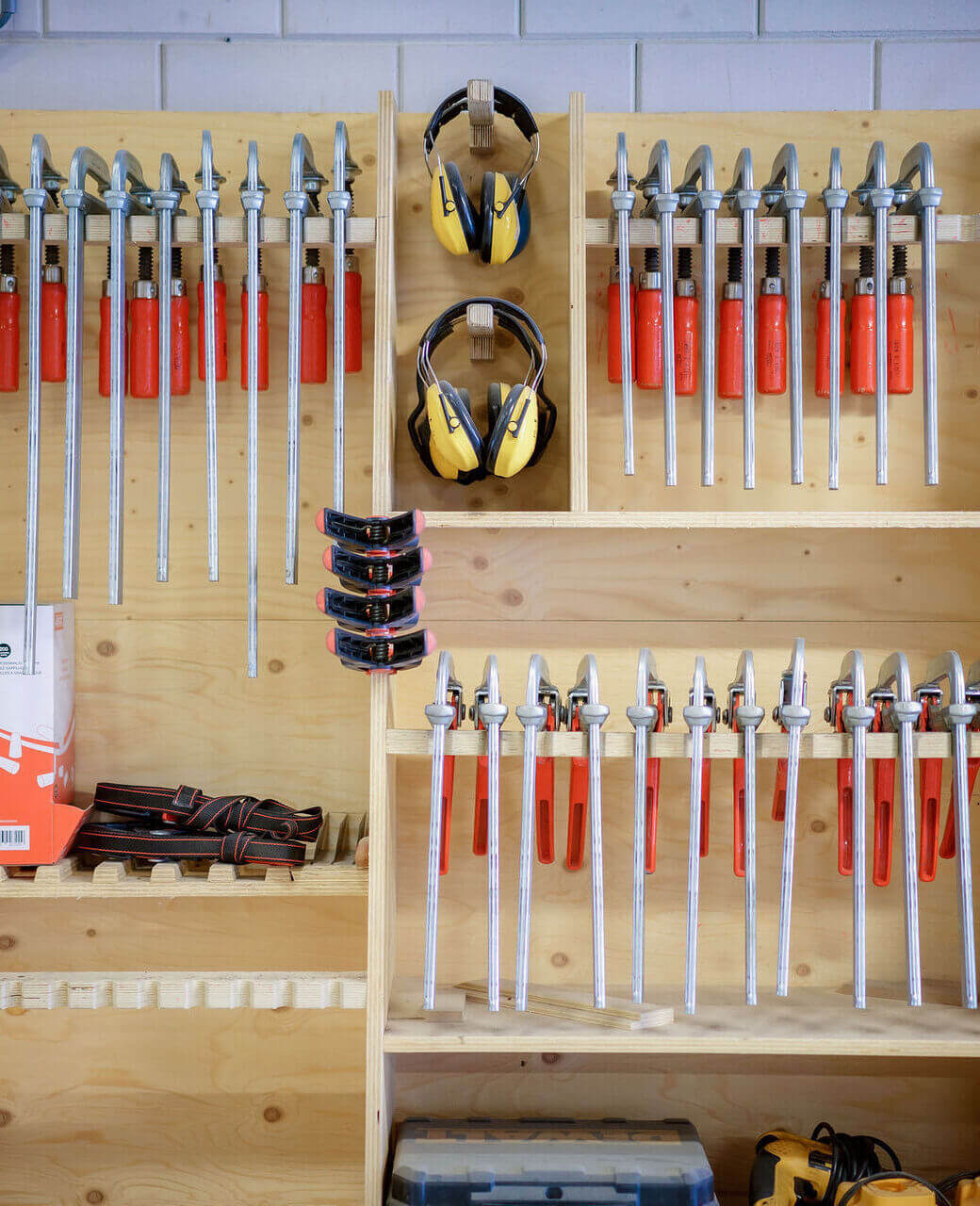 What we stand for
Versatile In types of clients, in types of projects, locations, in knowledge and skills (in-house engineering, production in assembly).
Service-oriented We are flexible, solution-oriented (challenges are 'flattened' and made concrete so that they can be translated into a solution), we like short lines, personal contact and we think along with our customer and partners.

Creative In solutions in the field of layout, routing, revenue versus logistics; and in the translation from design to materialization.

Skilled We have a skilled team, well-trained and experienced, quality-oriented (construction, appearance and lifespan/molest-resistant) and we are open to improvement and development (education, training, continuous investment in our machinery).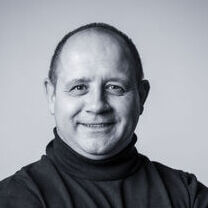 Learn more about Redie?
Please contact us. Carlo is here to help you.