Retail food
New look & feel for NS kiosks
NS Kiosk
the Netherlands
VBAT Architects developed a new 'look & feel' for NS Kiosk, Redie is responsible for the implementation of the new design. Train travellers in Amsterdam, The Hague and Utrecht have already become acquainted with the renewed Kiosk. These first 'new style' Kiosks have been built from scratch. Now the conversion of the existing Kiosks starts.
With the new design, the Kiosk has been given a contemporary, industrial look with natural materials. White oak, racks and shelves made of hot-rolled steel, counter tops made of bluestone and tiled fronts define the image. But the appearance is carefully considered for each location. A white hand tile was chosen in The Hague and a sleek black tile in Amsterdam and Utrecht. The type of tile is determined on the basis of the location where the Kiosk is located, which matches the atmosphere of the station.
Kiosks on the platforms, with all-glass hulls, have a different look. The counters here have a front of veneered diagonal oak for a warmer appearance.
The back walls of all Kiosks are special. These are made of oak with a special print. This keeps the wood grain visible and at the same time circles with the name of the station are visible. System ceilings are a thing of the past. Instead, the original ceilings are painted black and individual canopy elements create a warm atmosphere and dampen sound.
Just like the services in the Kiosk, the conversion must be carried out as quickly as possible. After the contractor has done the preparatory work, Redie completes the Kiosk in just a few days.

Activities
Counter, inpuls furniture, engineering, production & installation
Data subjects
VBAT Architects
Particularities
Kiosk offers an extensive range of food, drinks and something to do on the go. Also when the train is almost arriving, you can go to the Kiosk. Speed ​​is then of great importance. The layout of the store is designed for this.
"We are working with Redie because of the good results. Both the price and the quality are good. And the flexibility, being able to switch quickly. Always deliver the way we want it. There are 130 kiosks at the stations and they all look similar but not one is the same. This asks for an interior builder who takes care of everything from A to Z. From production to installation and with a certain degree of flexibility, so that we can always say 'Yes, however it has to be slightly different ...'."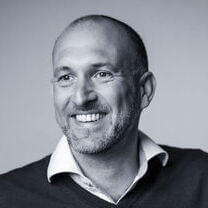 Learn more about our projects?
Please contact us. Ruud will gladly tell you more about our company en projects.