Retail non food
Redie Interieurs provides the interior for various L'Oreal stores
L'ORÉAL PARIS
Batavia Stad, Designer Outlet Roermond and Messancy, the Netherlands and Luxembourg

Realization of the right experience, design and presentation of the quantity of small packaging of the L'Oréal range, gave the engineering project the challenge. Through intensive cooperation with the customer and Redie's engineers, we brought together the wishes of the customer and the possibilities in the field of interior, which resulted in a beautiful and desired result.

After the engineering, all the furniture with its many details was carefully assembled. During production, it was checked again whether all products could be placed at the correct height and appropriately in the furniture. Note that all furniture produced at Redie Interieurs is assembled in our Production for inspection before being transported.

Some parts of this store are circular furniture: parts from other stores were refurbished and reused for this store.

The intensive collaboration in this process was with the contractor Fried vd Laar, who took care of the construction and finishing work. The complete trajectory of this 'High End' store was completed in no less than 6-8 weeks.


"Like Fried van de Laar, Redie can handle three project types: serial, conceptual and customised. This completely fits the needs and questions of our customers. In this way we can serve the customer in a very broad way. That makes our choice to work with Redie easy."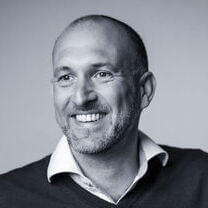 Learn more about our projects?
Please contact us. Ruud will gladly tell you more about our company en projects.