Utilities
The most sustainable and beautiful casino in Europe
holland casino
Venlo
Building the most sustainable and most beautiful casino in Europe, that was the challenge to which Redie was allowed to contribute on behalf of Fried van de Laar. And that within a development time of 20 weeks! A challenge of the highest level, which we gladly took on with all those involved.
Holland Casino was looking for a unique appearance and the highest quality finish. A great oppertunity to translate our craftsmanship into the ideal materialization. We have used the latest techniques and materials. Each zone of the casino is enquipped with differend ceilings. From fixed plaster and system ceilings to Barrisol ceilings with many round shapes and an oak ceiling in the sports bar with acoustic substructure. Each ceiling with its own system, own colors and finish. Redie also provided various cabinets, walls and the wall finish. Everything is made of the finest and sustainable materials.
In the search for the best and most beautiful solutions, we as a team have made choices for the optimal materialization. This has resulted in an astonishing end result.
"Why we work with Redie? Very short lines and people with knowledge. We always speak with the people with the knowledge and answers. Not the commercial man who wants to sweet talk in order to sell and then the Production has to see if the promise can be produced. No, what Redie proposes and the materials they propose is based on a bucket of experience. Ruud and Carlo both started in the factory. They take this information and knowledge with them, also in customer conversations and in the proposals they make. So we always have a feasible proposal on the table; it is always producible."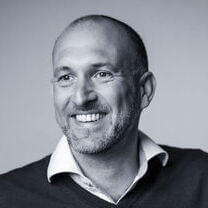 Learn more about our projects?
Please contact us. Ruud will gladly tell you more about our company en projects.