Craft companies
An exclusive interior for a pure experience
COCO & SEBAS
Amsterdam, Breda, Delft & 's-Hertogenbosch, the Netherlands
Coco & Sebas is an exclusive brand that promises pure pleasure for chocolate lovers. The basis is the modern production location in Oirschot. Redie Interieurs, together with contracting firm Fried van de Laar and Hanssen Interior Design, has already been able to create four beautiful shops at the locations Amsterdam, Breda, Delft and 's-Hertogenbosch.

The wish was to convert the Coco & Sebas locations in the shortest possible period, cost-effectively and as efficient as possible into stores with a look & feel matching the brand. The store had to become a pure experience of the tasteful Coco & Sebas brand.

Hanssen Interior Design, together with Coco & Sebas, determined which characteristics the buildings had to meet. Hanssen Interior Design has translated the essence of the product into a unique design: The layering in the structure of a bonbon is translated into the design of the furniture. The product, the bonbon, has been the source of inspiration for the materials and this is clearly reflected in the design and realization. Redie Interieurs translated the design into reality and provided the engineering for the furniture, which consists of different layers. Construction company Fried van de Laar carried out the construction work, after which Redie installed the interior.
"Hanssen Interior Design is a concept developer, storyteller and translator of corporate identity. We provide a translation of the image of the core of the company, or we 3Dimensionalize the desired image of a company. We work with Redie because they are the experts in engineering and production, ensure that everything runs smoothly, ensure coordination with partners, monitor the planning and budget and have knowledge of construction matters, routing, materials and technology. Redie takes care of the translation from emotion to ratio, or so to say for the optimal materialization of a concept."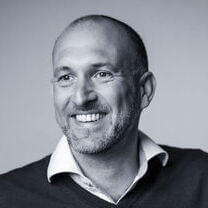 Learn more about our projects?
Please contact us. Ruud will gladly tell you more about our company en projects.