Retail food
Flexible interior concept for Burger King
Burger King
The Netherlands: Foodstrip Amsterdam, Hoofddorp A4, Kerkrade, Leidseplein Amsterdam, Lijnbaan Rotterdam, Nieuwegein, Oosterhof Rotterdam, Regulierbreestraat Amsterdam, Rijksweg, Schiedam, Schiphol, Son, Westcorner Amsterdam & Wormerland
Germany: Landschut & Munchen Giesinger Bahnhof
Redie has realized the interior for various locations of Burger King, both in the Netherlands and Germany. The interior include various elements, such as: Corian counters with laminated solid oak fronts, layered solid oak wall panels, train seating arrangements, tables, separation screens and awning elements.

Partly due to a well thought-out engineering and production method, it is possible to realize the interiors in a conceptual manner at all unique locations. That is to say, due to the construction method, the production and assembly is unambiguous and with minor adjustments it is possible to apply specific customization per location, within a standard concept and process.
Activities
Project management, engineering, production & installation
Data subjects
Burgerfood Group
Hutten meubilair
MVRO
Particularities
HPL with signing print, Corian, oak logo (lasered), furniture, upholstery.

Flexible concept: each location is different in terms of routing, dimensions and layout.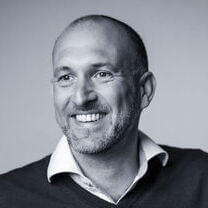 Learn more about our projects?
Please contact us. Ruud will gladly tell you more about our company en projects.