Utilities | Hospitality
Creative multi functional meeting place
Library Bouwlust
the Hague, The Netherlands
Seduce with books. Inviting people to come and read, borrow, discover and meet books. In a nutshell, this is what the interior architect wanted to achieve with the interior of the Bouwlust Library. The collection is therefore presented in many different, creative and playful ways. Young and old are so tempted to pick up a book. The modern library is also a place where people meet; to study, take a language lesson or other course. The library is also frequently used for lectures or performances.

The assignment that interior architect René Mensink received was to turn the library into a multifunctional meeting place for the various target groups in the neighbourhood. Redie Interieurs has ensured that the design is translated into a multifunctional interior. Special features in the interior are long cupboard walls between which a throne has been made, to feel like a King or princess for a day. The architect chose to place a tree inside the library. Therwith connecting the outside with the inside. Around the large tree, Redie has made several seats where visitors can read a book.
Special study places have been created for students , where they can study in peace and use their laptop. In addition to the large cupboard walls, one-book cupboards have been made, a nice detail is the alphabet on the wall as a playful effect. Chris van Koeverden took the beautiful photos of this spectacular project.
"After a selection process with other interior builders, Redie was chosen. Together, we were able to fine-tune the design immediately, just like earlier at Loosduinen Library. The design for the Bouwlust Library contained many design items and details. The consultation was always pleasant. Sometimes it seemed impossible, but Redie has always taken up the challenge. This is often how the most beautiful things are created."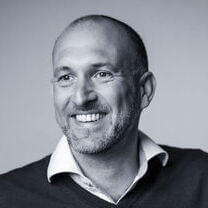 Learn more about our projects?
Please contact us. Ruud will gladly tell you more about our company en projects.