Craft companies
Contemporary shop with a warm and traditional look
Bakkerij Toebast
Hoevelaken, the Netherlands
Since 1995, Bakkerij Toebast has been a traditional bread and pastry bakery in the center of Hoevelaken. The bakery guarantees authentic top quality. For example; they are the creators of the Hoevenlakense Broeder, a raisin bread with a filling of caster sugar, butter and cinnamon.

Bakkerij Toebast has an attractive and contemporary store with a warm and traditional look. Upon entering you have all kinds of bread, piece work and small bread on the left and in line with the bread products is the counter with delicious chocolates and pastries. Behind this counter a nice view has been made with a black facade, through which the chocolate workshop is clearly visible. Further to the right of the shop, a bake-off corner has been created where snacks, a sandwich or a cup of coffee can be made. A seating area has been created where customers can enjoy all the delicacies. A nice detail is that the front facade can be partially opened to create an open connection with the outside.

In collaboration with Hanssen Interior Design, the design has been detailled and all details have been technically worked out. Surprising details have been incorporated in the attractive store, for example, the fronts of the counters are made of round solid wooden pilasters with a nod to wooden rolling pins.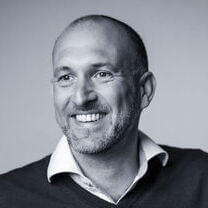 Learn more about our projects?
Please contact us. Ruud will gladly tell you more about our company en projects.